Every Wednesday
11am – 2pm*
*Please try to arrive by 1:45pm.
Magnuson Park Community Food Pantry is a collaboration with Solid Ground, University Family YMCA, and Mercy Housing Northwest. Our Magnuson pantry serves residents of Mercy and Santos and Solid ground housing as well as nearby community members.
The Magnuson Park neighborhood was designated a food desert and was an area of concern for hunger due to the limited public transportation options and lack of surrounding grocery stores. To try and combat the food insecurity in this area, we opened a pantry with a small variety of food including some fresh produce.
We began operations in August of 2019 and serve about 110 households each week.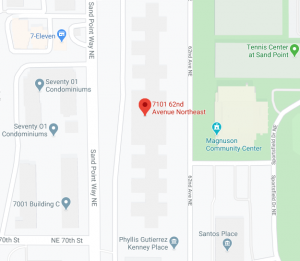 Offered through the support of our partners:
Mercy Housing Northwest

Solid Ground