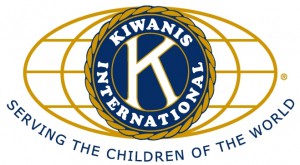 University District Food Bank is in the midst of a three-year, $3.25 million capital campaign, Fight Hunger Build Hope, designed to build a larger, more efficient facility —expanding our capacity to provide nutritious food to families in need in addition to greater access to community resources.
The University Kiwanis Club and University Kiwanis Foundation have supported the University District Food Bank since its inception nearly 30 years ago. They are proud to support the Fight Hunger Build Hope capital campaign with a $50,000 gift. They have also pledged an additional $50,000 as matching grant to be paid when The Food Bank raises $50,000 in capital gifts from local organizations and small businesses.
To achieve this matching goal, The Food Bank is turning to our neighborhood supporters including local businesses, religious groups, and community councils. Individual donations from members of these groups will also be included towards the Kiwanis match. Please help us realize this match!
Visit www.udistrictfoodbank.org for more information about The Food Bank and the Fight Hunger Build Hope capital campaign, and to make a donation. When making a gift online, please include the name of the council you're a member of in the "Comments/Other" field. Or, checks can be mailed to the University District Food Bank at 4731 15th Avenue NE, Seattle WA 98105.
Donations are tax-deductible to the full extent allowed by law.  If you are interested in learning more about the campaign or making a pledge, please contact Joe Gruber, Executive Director, at 206.523.7060 or joe@udistrictfoodbank.org.
Together, as one, we will create a strong and healthy community. 
Finished this story? Read other Capital Campaign newsletter articles.
/wp-content/uploads/layout-logo.png
0
0
University District Food Bank Administrator
/wp-content/uploads/layout-logo.png
University District Food Bank Administrator
2014-07-02 15:50:22
2014-07-02 19:23:29
University Kiwanis Community Match